UHMWPE Loop Sling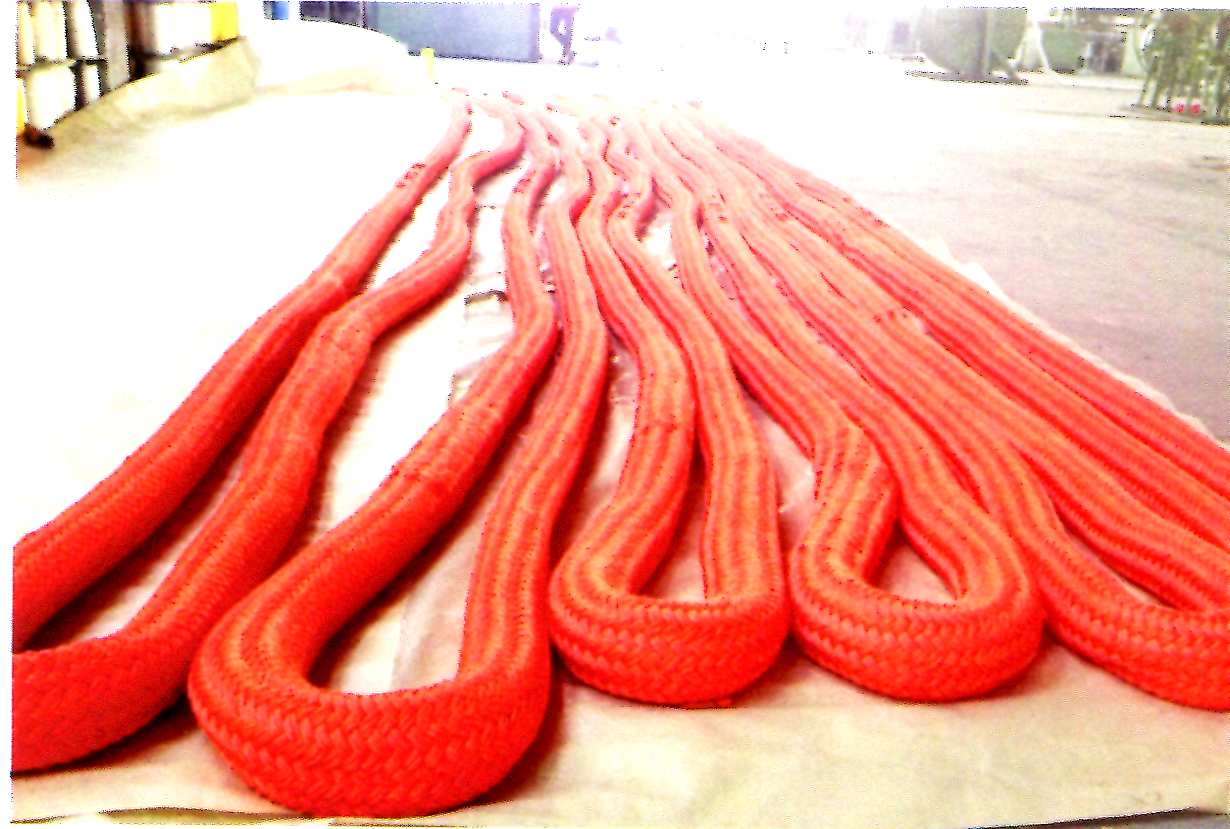 General
This product is our company independent research and development of ultra high strength polyethylene fiber composite ring sling.
The products have high bearing capacity, light weight, low elongation, convenient operation, corrosion resistance, good abrasion resistance, long service life, high safety coefficient, convenient maintenance and repair.
The bearing core cable is with polyethylene fibers made of super strength, slinging the outer protective layer of the synthetic fibers by mechanical woven. According to the different environment for the production of various series of sling and sling products, the application range is 0.5T – 1000T.
It should be noted that the outer protective layer shall be examined during the period of before/after using of sling. Once found there are serious damages of protective layer, breaking of string yarn or seeing of inner core, the sling shall be repaired at once. The repairing is simple and convenient.
The production technology of this product is international initiative.
Except it, we can also design polyester sling & nylon sling, which are depending customer's requirements.
UHMWPE Loop Sling
Model
Specification
Dia.
Rated load
KG
Model
Specification
Dia.
Rated load
KG
UPE01-1
12
1000
UPE01-40
70
40000
UPE01-2
16
2000
UPE01-50
80
50000
UPE01-3
18
3000
UPE01-60
85
60000
UPE01-4
20
4000
UPE01-70
90
70000
UPE01-5
24
5000
UPE01-80
95
80000
UPE01-6
26
6000
UPE01-90
100
90000
UPE01-8
30
8000
UPE01-100
110
100000
UPE01-10
35
10000
UPE01-150
150
150000
UPE01-15
40
15000
UPE01-200
165
200000
UPE01-20
50
20000
UPE01-300
185
300000
UPE01-25
55
25000
UPE01-400
210
400000
UPE01-30
65
30000
UPE01-500
230
500000
*Other sizes available upon request