Gravity Overhead Rolling Type Davit
Description
This device could launch the lifeboat by its own gravity to the surface of water, also, which could pour down the boat outboard while it is loss of electric power; while launching, the passengers could pull the remote control cable in the boat to launch or stop the life/rescue boat or raft. As well, the crews can operate it on the deck.
Meets with SOLAS 1974, the international life saving appliance rules LSA and IMO, MSC81(70) and other regulatory requirements.
Suitable for totally enclosed lifeboat/rescue boat.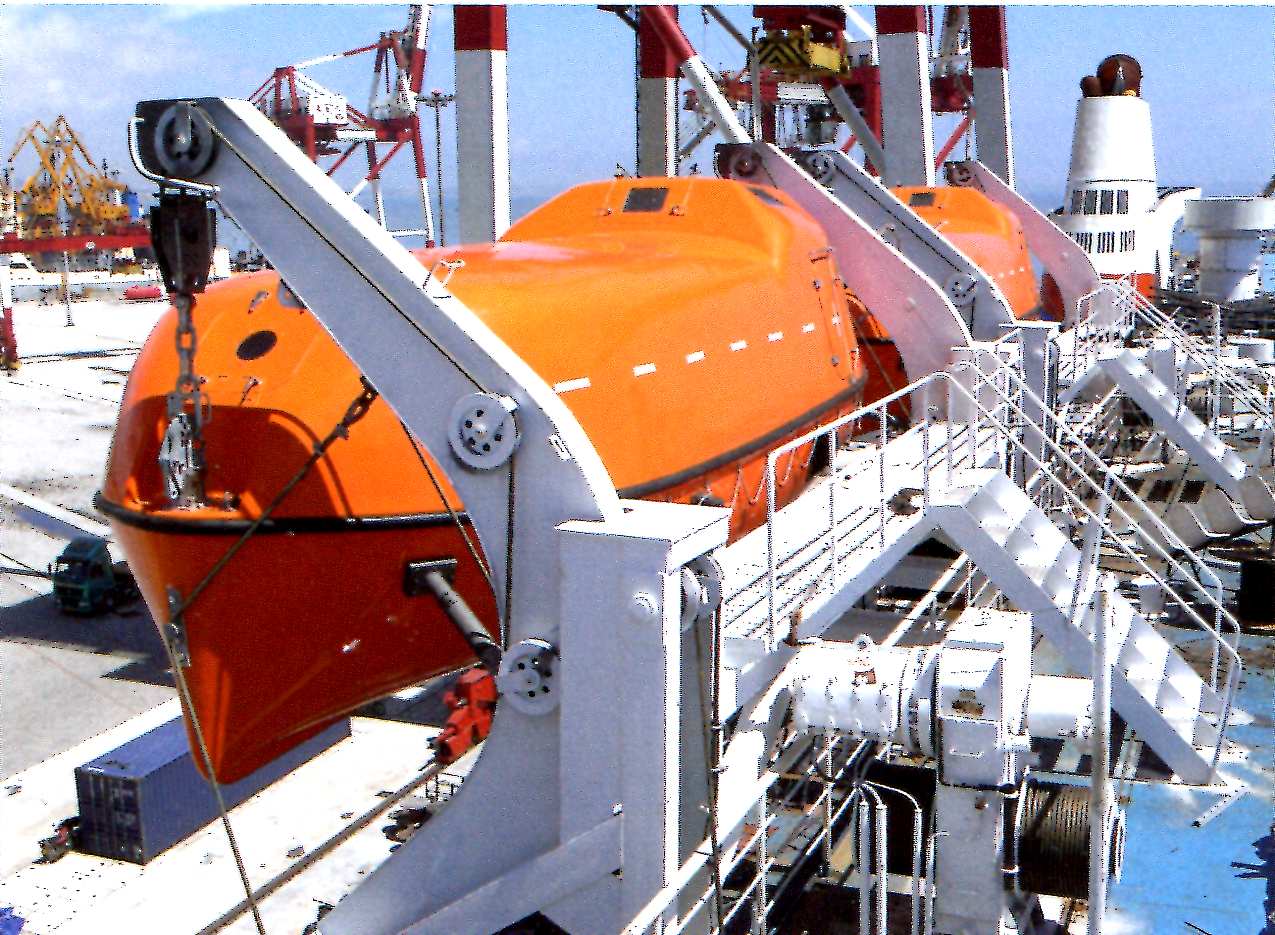 Specifications:
Model
Max.working load
KN
Max.recovering load
KN
A
mm
B
mm
H
mm
Total weight
kg
RB75-H
75
42
3550
2900
6300
~5300
HB90-H
90
42
3270
2000
7340
~5400
HB120-H
120
60
3500
4340
8540
~7900