Fast Rescue Boat Launching Appliance
Description
The lifesaving appliance is a special equipment used on board for launching and recovering a fast rescue boat.
Meets the requirements of the latest amendments of SOLAS and rules of International Lifesaving Appliance( LSA), Revision bill of MSC. 218(82) and resolutions of MSC.81(70), Revision bill of MSC. 226(82).
The appliance is provided with wave compensation unit.
Necessary for cruise, offshore oil platform and ship engineering. This unit can match domestic high speed lifeboats and achieve international advanced level.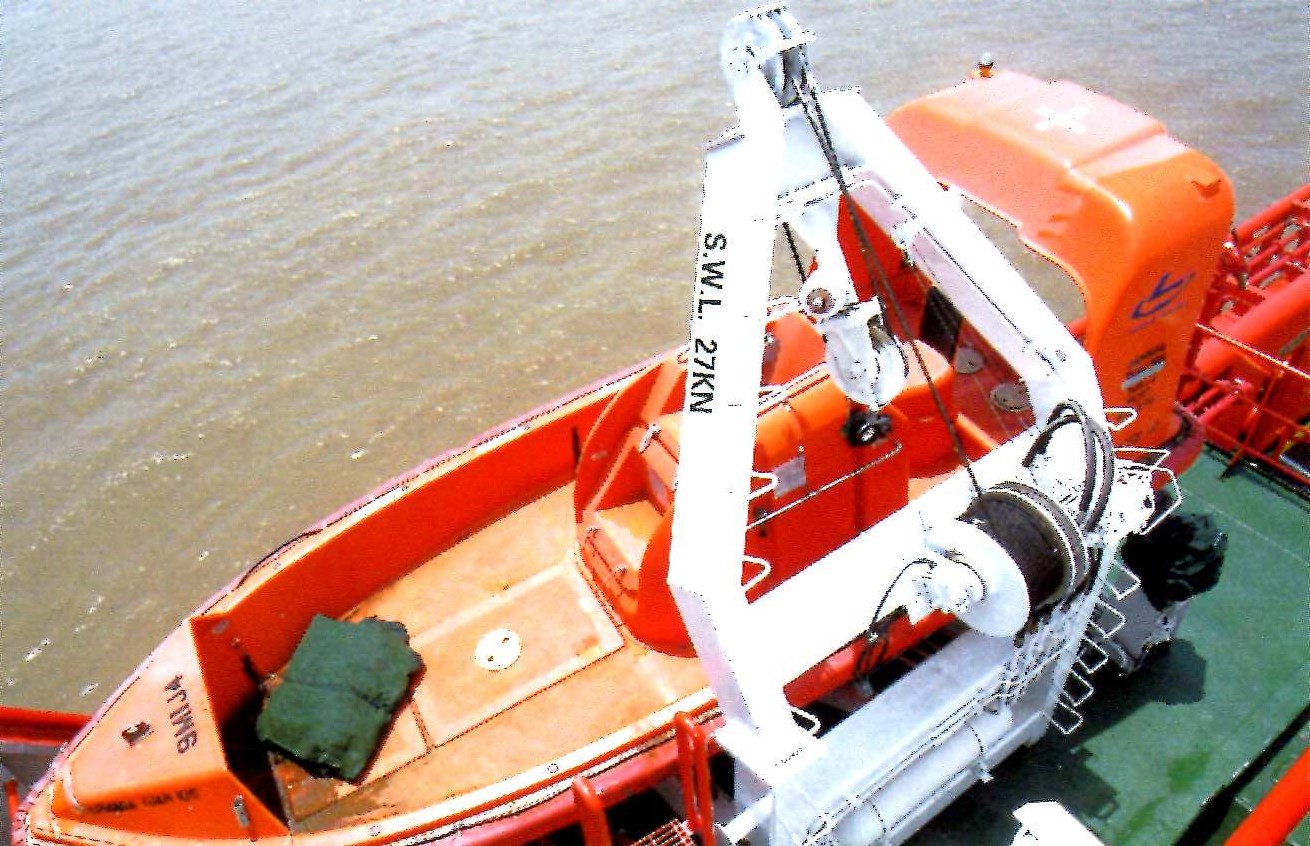 Specification
| | | | | | |
| --- | --- | --- | --- | --- | --- |
| | | | | | |
| Max. Safety working load | Hoisting load | Lowering load | Hosting speed | Landing speed | Remarks |
| 28KN | 28KN | 28KN | 48m/min | 40-60m/min | With the wave compensation, anti-swing function |
| 28KN | 28KN | 28KN | 48m/min | 40-60m/min | Hydraulic winch |
| 30KN | 28KN | 30KN | 18m/min | 40-60m/min | Electric winch |
| 45KN | 45KN | 45KN | 48m/min | 40-60m/min | Auto-wave compensation |
| 45KN | 45KN | 45KN | 48m/min | 40-60m/min | Manual wave compensation |
| 45KN | 45KN | 45KN | 48m/min | 40-60m/min | Without anti-swing function |
| 45KN | 45KN | 45KN | 18m/min | 40-60m/min | Electric winch |