Telescopic Accommodation Ladder

Application
The ladder is applying to the ships without enough space in the deck for sufficient ladder length.And also it may apply in the ships with special requirements on the ladder length.
Structure characteristics
The ladder is divided into an upper portion and a lower portion.The lower portion of the ladder is fixed to the ship's side,which may operate luffing around the fixed shaft.The upper portion of the ladder may move on the lower portion to adjust the ladder's length.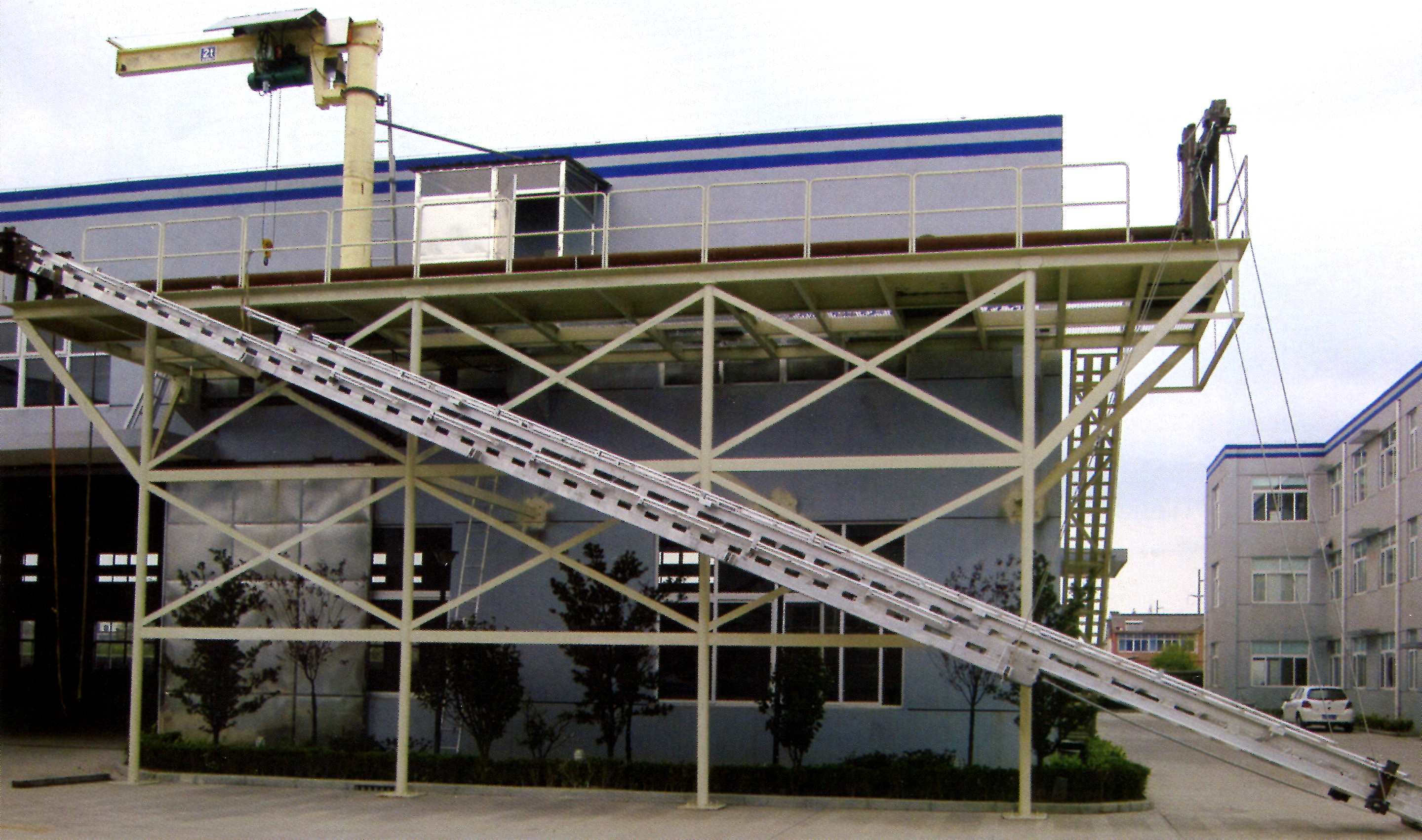 According to ISO5488-79 and GB/T 14360-93 Standard design and manufacturing
Aluminum alloy structure, light weight, high strength
Fixed arc step, with non-slip surface trough
Overall anodic oxidation treatment anti-corrosion properties
According to customer requirements, for better storage, it can be designed to the vertical, horizontal and two retractable telescopic ladder. 
Domestic longest two stage telescopic accommodation ladder L=26.5M Simulation test successfully completed.
Advantages
The ladder may telescopic freely and adjust the length based on actual condition,so that it can be arranged in the position of the smaller deck space.
Various kinds of Classification Society Certificates can be supplied.
Specification
No.of steps
Size L
mm
Size L1
mm
Size L2
mm
Max. Height H
mm
40
12000
9500
4500
10770
44
13200
10100
5100
11750
48
14400
11000
5700
12730
52
15600
11600
6600
13710
56
16800
12200
7200
14690
60
18000
13100
7800
16650
64
19200
13700
8400
17630
68
20400
14300
9000
18610
72
21600
14900
9900
19590
76
22800
15500
10500
20570
* For the size l1 & l2 that will be detemined by customer.
* The specification can be customized and please contact us for final confirmation on above data.