Mooring Winch
We can supply high quality Marine Mooring Winch at competitive prices. The specifications includes electric mooring winch, hydrualic mooring winch and manual winch.
The electric mooring winch is composed of shoulder, warping end, electric motor,gear reducer, drum, shaft, clutch, brake apparatus, load weighting device ( if required ).
hydraulic mooring winch mainly consists of hydraulic motor, planetary gearbox, band brake, clutch, drum, warping head (optional), valve block with braking and overload protection function. Due to fitted with valve block, the design of HPU can be simplified, and reliability of drives can be improved. The winch could have constant tension function upon request.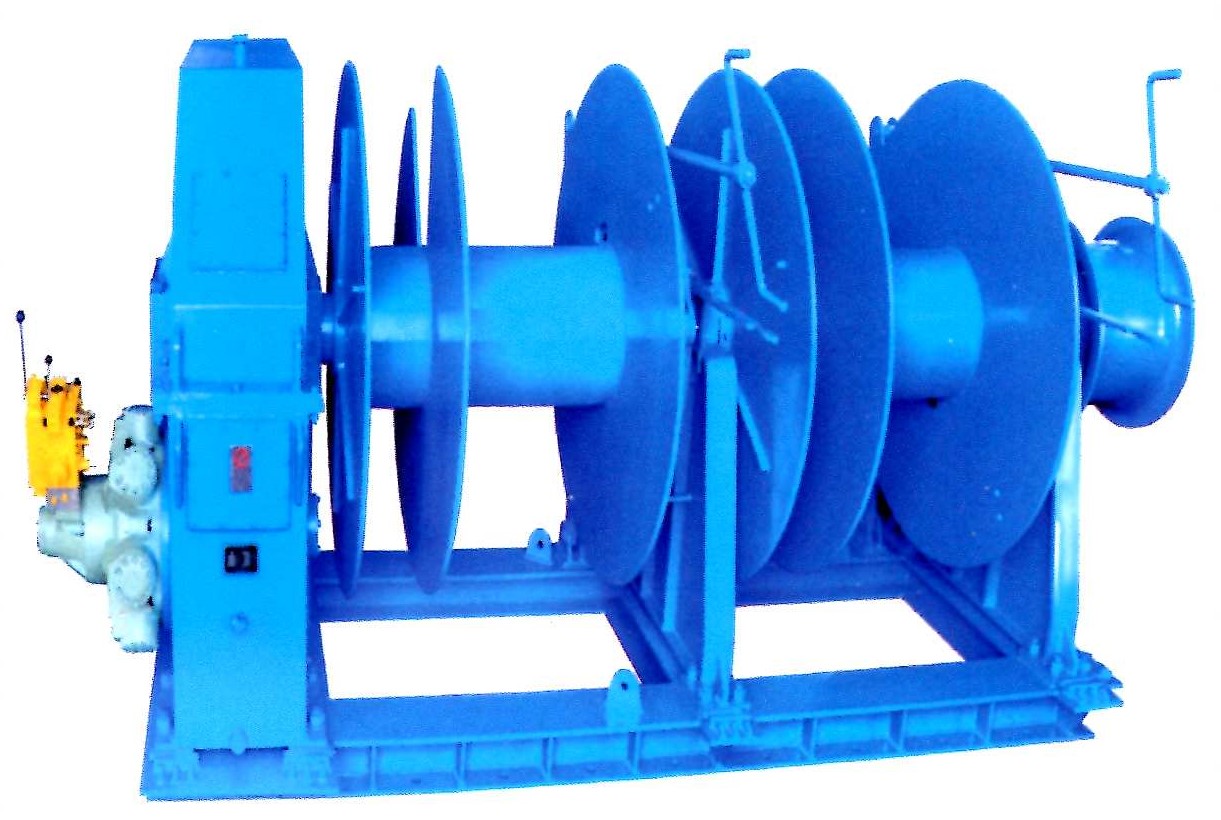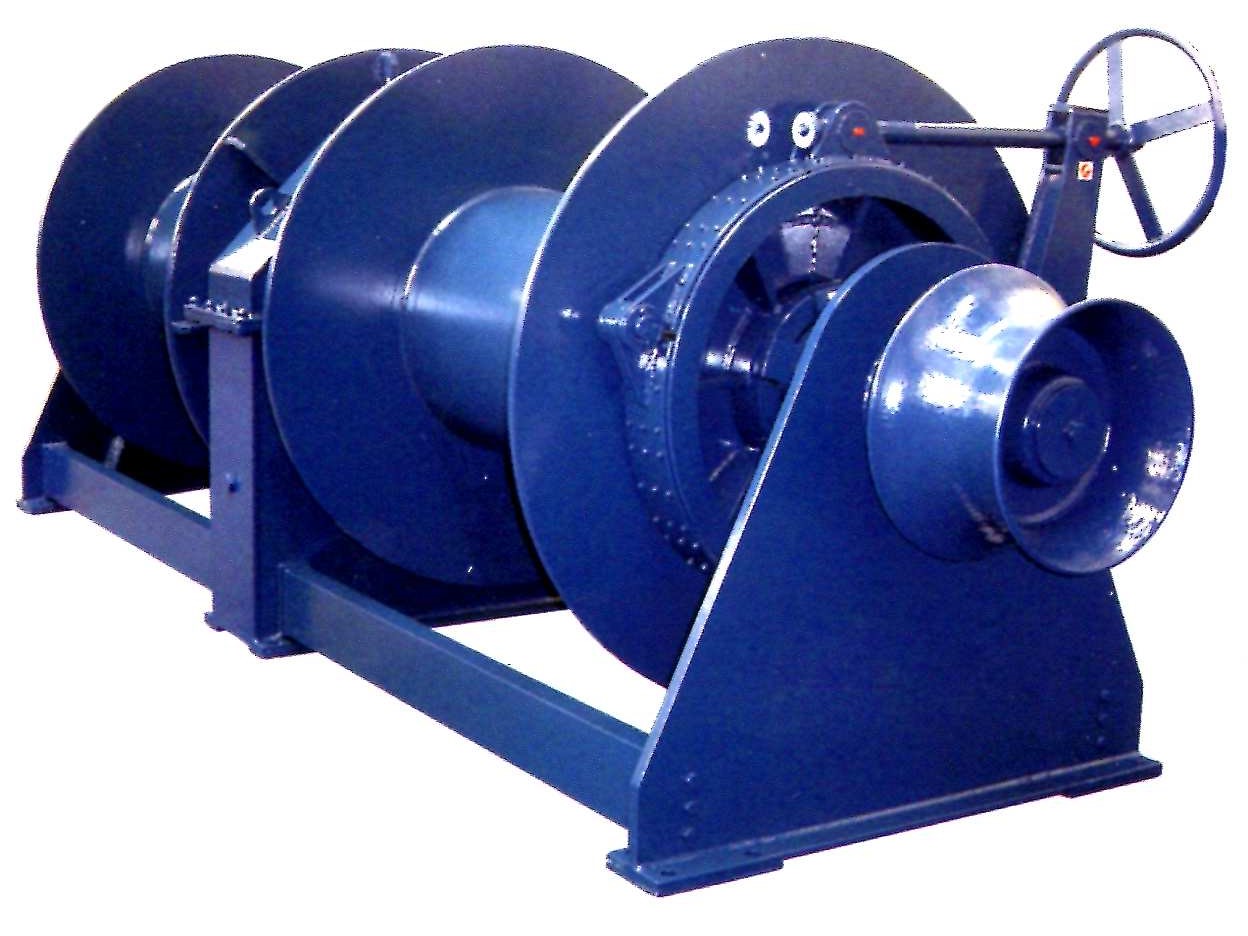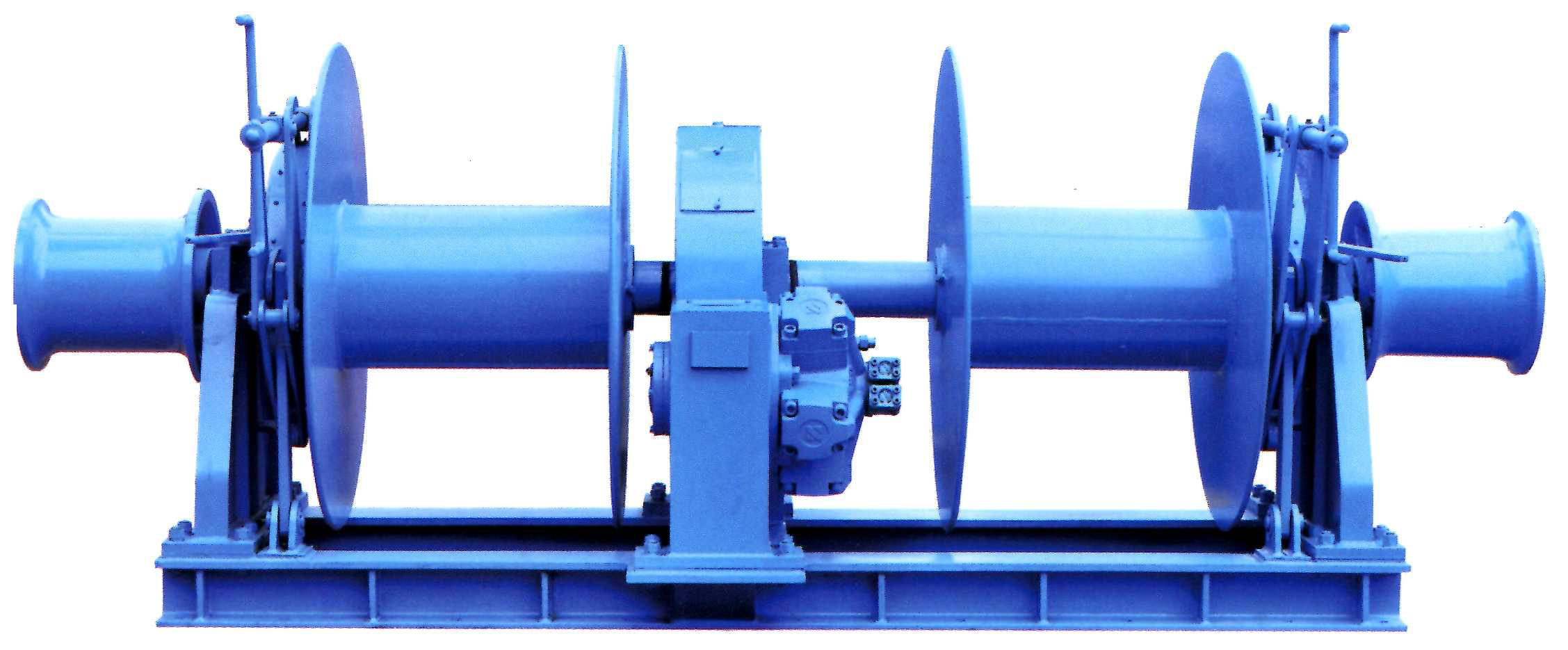 Hawser drum
Load(kn)
Hawser drum
Speed (m/min)
Hawser drum
Rope size (mm x m)
Motor
Hydraulic type (kw)
Motor
Electric type (kw)
10
15
40×150
5.5
4.3/1.7
20
15
45×150
11
8.5/3.5
30
15
45×180
18.5
11/11/7.5
40
15
48×180
18.5
16/16/11
50
15
48×200
22
22/22/16
60
15
52×190
30
22/22/16
70
15
60×200
30
30/30/22
80
15
65×200
37
30/30/22
100
15
65×200
45
45/45/30
125
15
72×210
55
45/45/30
150
15
80×220
75
60/60/45
160
15
80×220
75
60/60/45
200
15
90×220
90
75/75/36
250
12
90×220
110
75/75/36