CIS Series Marine Horizontal Centrifugal Pumps
Application:
CIS series marine horizontal centrifugal pumps are applied to deliver sea water and fresh water for vessels and inland ships. It also can be used as fire pump, cooling pump.
The pumps rotates anti-clockwise viewed from motor.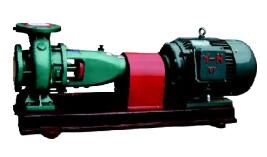 *For more performance parameters (i.e. capacity, head, suction head, speed, motor power), please feel free to contact us.